Well almost. I don't suppose the Hornet falls into the street-fighter category, but what a machine.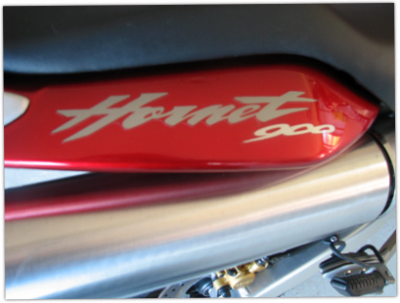 I've ridden it for about 30 minutes, and I'm scared ! :)
it corners so much faster than the virago, and power !!! crikey !!!
Tomorrow I plan spend the entire day on the roads getting the feel of the bike .. I can't wait !!!