It was a good turn out. Initial numbers suggesting 1500 bikers.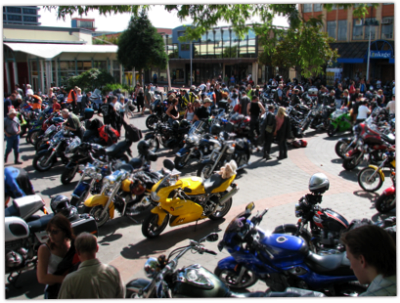 In other news. I did a wee loop around east cape with the Honda Riders Club. It included an overnight stop in Gisborne. The pace was quite quick, but I still found myself out in front with Warren on his VFR750.
The back tyre has finally given up, after 9100 kilometres. I'm pretty happy with those numbers from a sticky sport tyre, and I haven't exactly treated it nicely :) so the hornet goes to hospital (the bike shop) on Wednesday 21st March.