So today with Warren's direction :) I removed the front forks, getting ready to send them off to HenryDorsetCase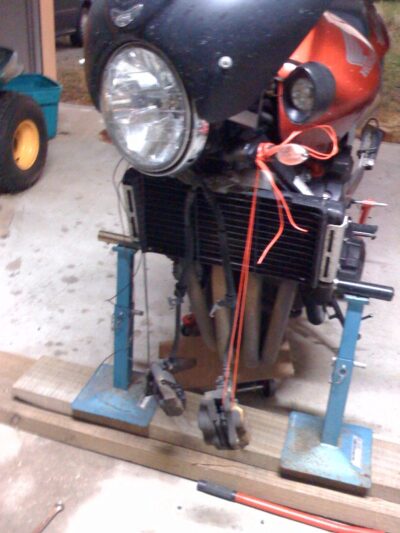 HenryDorsetCase made me an offer 3 days ago; I send him my standard OEM forks, and $1000, and he sends me his racetech forks, and a 46DR Ohlins shock.
Sweet deal ! Considering just days earlier I had been emailing Robert Taylor, and Shaun Harris getting prices
Anyway, I thought it would be a very nerdy thing indeed to document my process.
Here are some photos: