There's a fun game happening in hamilton at the moment. Tag-o-rama
You take a photo of you bike somewhere, then post it online. The next person must find the sport, take a photo of their bike, then post a new tag .. it's good fund.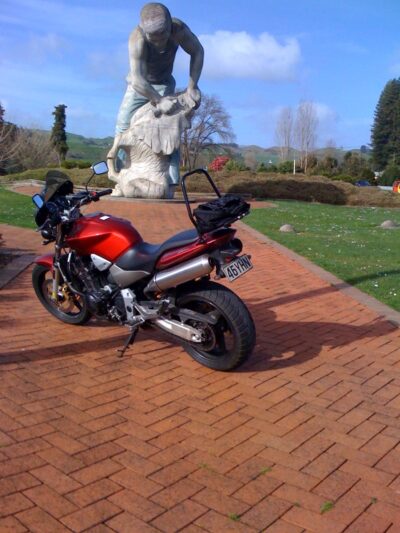 My latest tag, the shearer in Te Kuiti.
More info on KiwiBiker