'Bout time I posted somethings so here goes. Highlights:
1017kms
One night at Tolaga Bay
One night at Waihau Bay
East cape lighthouse
So Yeah, time for a trip around East Cape. We've been wanting to go to the lighthouse for ages. Also, I'd never seen Tolaga Bay wharf !
Day 1
Hamilton -> Opotiki -> Gisborne -> Tolaga Bay. Cool twisty road through the Waioeka Gorge. Bit of rain, but no drama. A night at Tolaga Bay..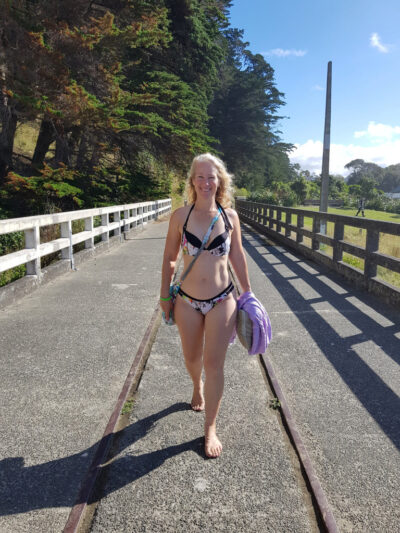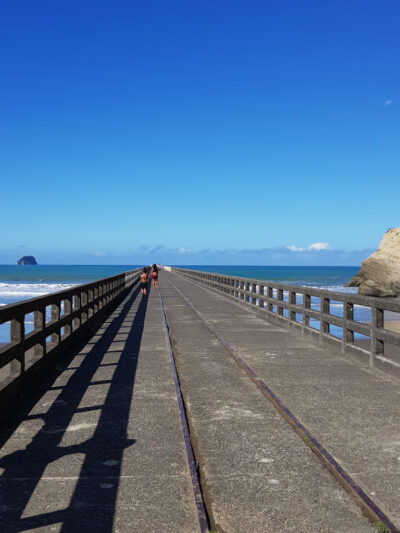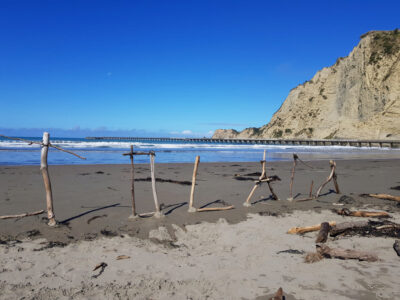 I have now seen the wharf!!! Spent the night here; swum, sunned, got a wee cabin for $60. Wicked! Watched a dude catch fish.
Day 2
Tolaga Bay -> Te Araroa -> East Cape lighthouse. The road to the lighthouse started rough as !!!! Not cool on the Harley, but after 4kms, cleared to a regular gravel road. 800 steps up to the lighthouse, and here we are.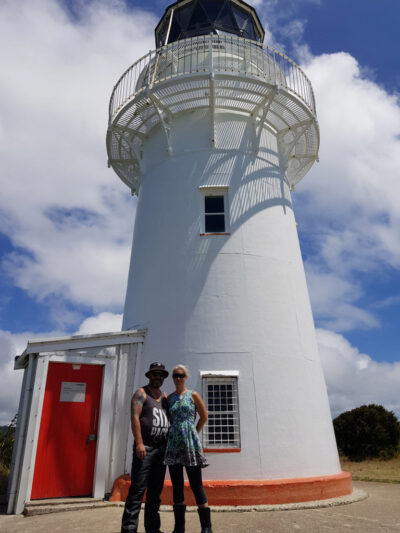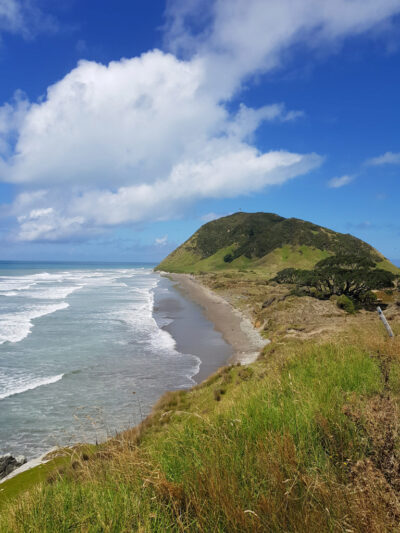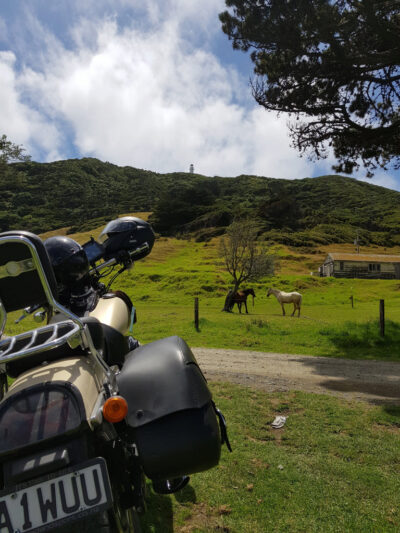 On to Waihau bay for the night. Sweet road, lots of twisties.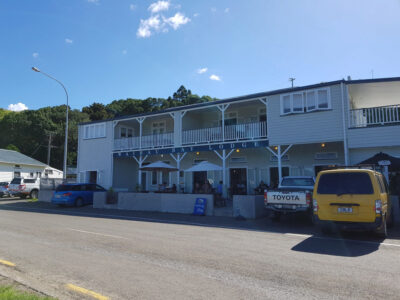 At Waihau bay, so had to visit the Millsy's. Of course Rich had been fishing, so snapper for dinner.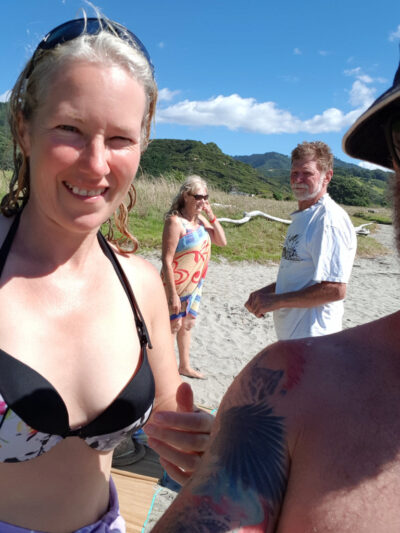 Did more swimmy things.
Day 3
Waihau Bay -> Opotiki -> Ohope -> Hamilton Nothing exciting. Stopped for our first good coffee all weekend at Opotiki. Gentle cruise down the coast. Stopped at Maketu for ice cream, and checked out Newdicks beach. Blast home over the Kaimais. 1017kms - back tyre now shagged.