So after a month of commuting daily between Hamilton and Auckland I thought I'd share the good, the bad, and the ugly.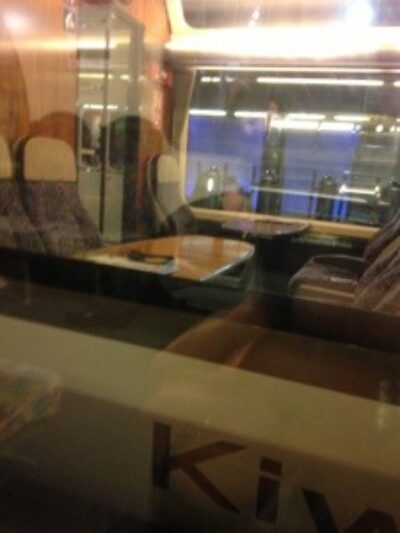 Work life
Interestingly, having a commute time between work and life means that my work life is fully focused.
I quickly learnt how to put my personal life on hold each day and concentrate on work.
I'd argue that I haven't been this "focused" in my work for a while.
Romance
Well lucky me !!! Susan and I seem to have built a strong foundation of communication; so even though we don't get the sneaky lunches together like we used to, we still text/call everyday.
The weekend affairs haven't changed much, most of the time in the weekends is dedicated to time with Susan.
Family life
Well thank the heavens I have a responsible daughter at home, and a resourceful daughter who left home last year. I'm also very blessed to have girls that actually do love me, and like to see me succeed :)
And of course they are both old enough to mostly cope on their own. If they were younger I couldn't do this as a single parent.
Personal life
I've become a bit picky with my free time. Last month I'd go dancing twice a week; this month I text a couple of my favourite dance partners and check they are going to be there before deciding to go :)
But unplanned time with friends becomes really nice. Got a text from a friend this weekend "where are you?"" "At the mall, want to come here and I'll buy you a coffee" which resulted in an hour (or maybe more) of sitting in a coffee shop chatting, It was really nice.
Housework is tough though! Susan having young kids; and as a result a full and busy life, means its been over a month since I have spent an entire weekend at home. I have a big new tv, a humongous comfy bed, and other stuff, which I miss. I find myself staying up late on week days to get laundry done because I know I won't have time at the weekends. I got a bit upset this weekend, but I'm not sure I expressed myself properly, which meant I spent half the weekend away from home - again. Maybe late August I can spend some time at home?
I enjoy the things I do, I'm just feeling a little home sick. Would be nice for people (like my mother for instance) to want to visit me, rather than me having to run around after others. I've got a nice home, hot coffee, comfy couches - Come visit me? (Thanks Warren, you always visit !!! ) Of course it doesn't help that I'm never home - Mmm tricky, I'm not sure how to solve this one.
Hobbies
Apparently I own a motorbike? I can't remember :(
I still dance weekly.
Tramping ? Yeah well - Next.
I forget any thing else???
Sleep
That's what the train is for. Speaking of which, I better get a quick nap in before I start work this morning :)