So, 31 years on the Def Leppard album Hysteria is still going strong. When Def Leppard annouced they were coming to New Zealand I couldn't resists; reminiscient of an easier time in my life of high school, no bills, no resposibilities; great .. I'm going to see Def Leppard!
I had to go with someone from the dark ages, someone who might appreciate the music, AND the funniness of it all!
Parrott ! Yep, a quick emotional blackmail to Mark:
If you really loved me you'd come with me to Def Leppard
Of course he's overseas somewhere, but months pass, and I remind him .. and we're off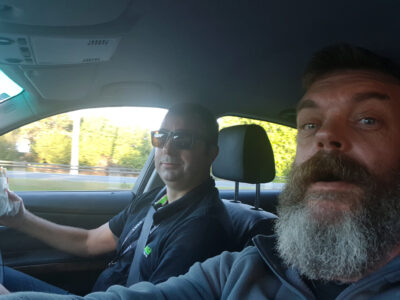 So we meet in Matamata, and head to Auckland, to Spark Arena.
Spark Arena isn't huge, and this is a seated concert; we're all old men and women remember, we need to sit :P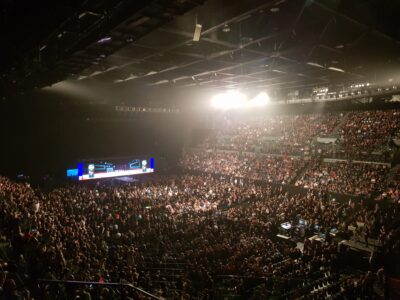 What a laugh; I just love (in small doses) the leather pants (especially on the ladies :) ), the big hair, the screaming guitars, the harmonies of the singer (Def Leppard still sounded like they were 20 somethings!!). Fantastic.
The Scorpions
The concert was opened by The Scorpions, what a hoot.
You can't help but sing along to the Winds of Change ! and they sounded great! The band formed in 1965 .. 1965 !! and Klaus Meine still sounds the same ! amazing!
Def Leppard
But who I really came to see was Def Leppard !
These guys got together in 1977, and the album they came to play, Hysteria, was released in 1987 (man that was a pivotal year in my life! so many things happened that year.).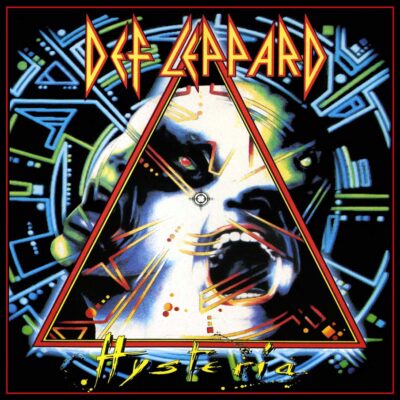 So here I am sitting with a friend who I've known for .. err .. 29 years (sheesh), listening to music that was released 31 years ago, wow!
So cool, so funny :)
Thanks Mark, I had a blast !
Pros vs Cons
Pros:
Hanging out with Parrott
Def Leppard !
The Scorpions
Big hair
screaming guitars
leather pants
bogan chicks
Cons:
The queue for the bathrooms full of men fighting their prostate :P
Auckland
WHAT I can't hear? (read: old man hearing :P )