Well, HAPPY BIRTHDAY TO ME .. I'm 50 ! 🎂🎉🎉
This is my October round up of 2023 so far 😮
Well, crikey, I've been busy this year, running a business ( Central Communications ), dating (more on that later 👧), parenting a dog 🐶, camping ⛺, and a massive family holiday 🛬.
So let's get on with it ….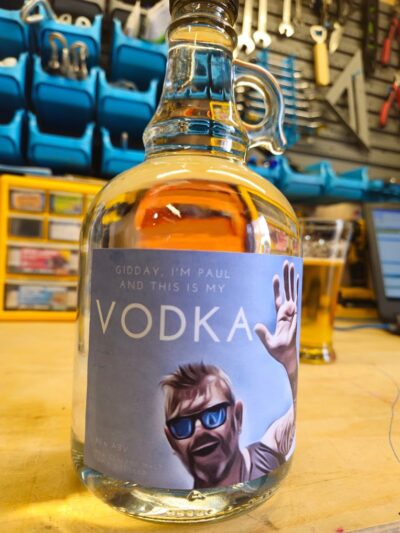 Matt made the Vodka.
Thanks heaps man!
You're a legend!
Penny update
Penny is now (as of today) 46 weeks and 6 days old!
She' a big dog now, not a puppy.
She's completed puppy school (and made a best friend called Willow while there), completed a term of obdience school, had a her first night camping with her friend Willow … time for a video 🥰
I'm loving her to bits, and she makes the best companion.
Here's some pics: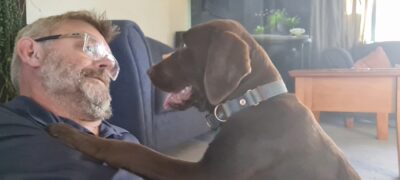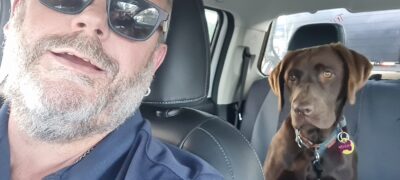 The Grandies ❤️❤️
Kashious
Kashious turned 2!
He's a great kid, he's so much fun 🤪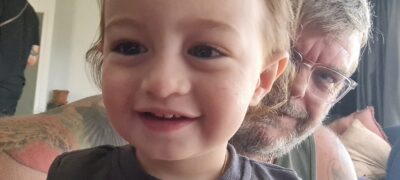 Kaiden
YAY!!!! Grandson number two!!!!
Welcome to my world Kaiden.
Born 30th January, what a bundle of cuddles.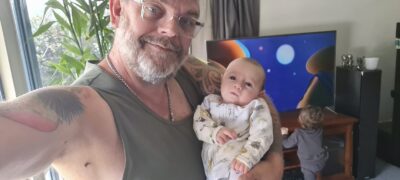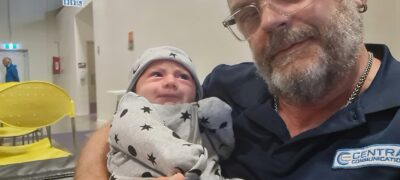 Truck Norris
Well, the truck has gone though some massive upgrades.
Most notably is the winch and winch bar on the front.
I had help importing a Max Generation II winch bar from Australia.
Then proceeded to go through the low volume vehicle certification process.
This wasn't as hard as I imagined, but it made me nervous for a while; I could've ended up with an illegal truck. 😧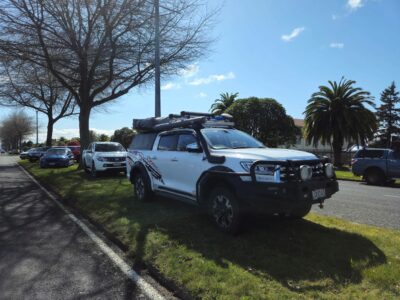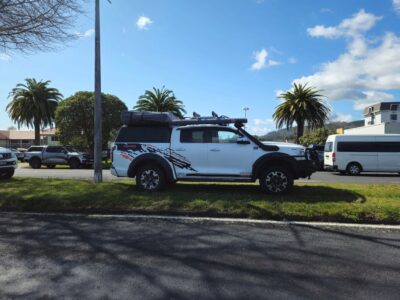 I've also installed some drawers in the back, a UHF radio, a cool GPS device (Garmin Overlander), an awning, some more lights, some front brush bars.
Crikey, what a year of mods, and I'm not finished!
The tent will get an upgrade pretty soon.
Oh yeah, and the hard lid was removed, and replaced with a canopy from Xplora
The adventures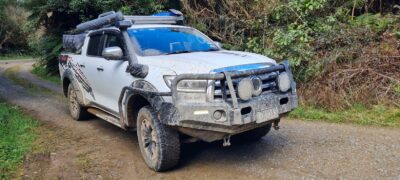 If you don't follow me on youtube, maybe now is the time to start.
@loudas on Youtube …. check out my channel.
Here's a small list of the places I've been this year so far:
East cape / Motu road
Waipakihi
Tukino
Clements Mill
Rangitoto mountain
Northland
Ninety mile beach
Napier
Cape Palliser
Wellington
Taupo
Just a few places out on adventures. 😆
The holiday with the Sims family.
Karen (my sister) and her family came to NZ for a holiday.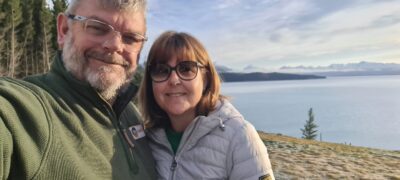 They were kind enough to let me tag along with their NZ holiday.
First stop, Christchurch.
We stayed in a nice hotel.
Went to the antartic centre….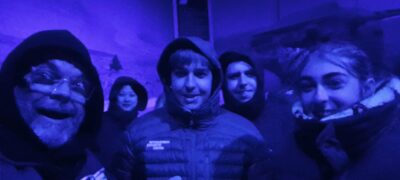 Went up the port hills….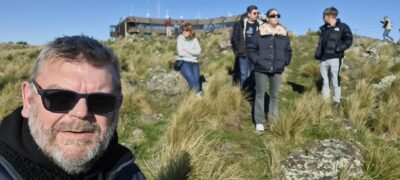 Then we caught the train up to Aurthur's pass, then on to Flockhill station….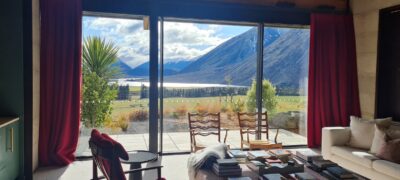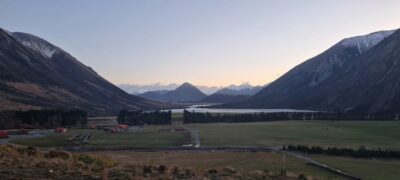 It snowed while we were there, and I woke to a snowy scene one morning….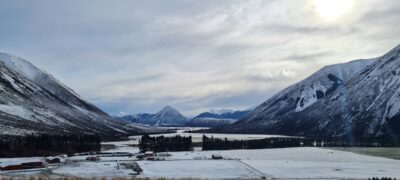 Then we drove to Lake Tekapo….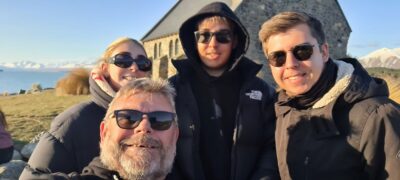 We walked up Hooker valley while we were there….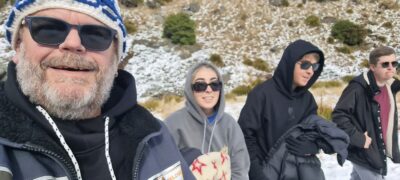 of course I photographed the church….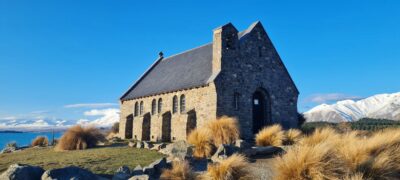 then we drove on to Queenstown….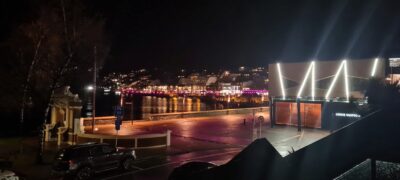 Went horse riding in the Dart river for a day….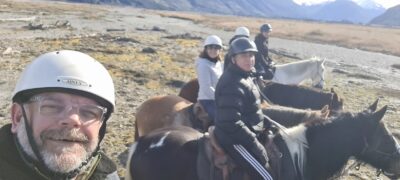 Spent a day up Coronet Peak….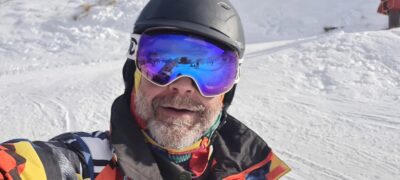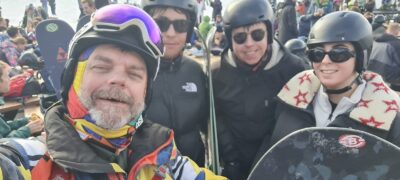 What a wild holiday, thanks heaps Karen and Family.
Whakapapa
While on the topic of holidays.
I've had one day at Whakapapa this year, and I don't think I'm going to make it back again this year.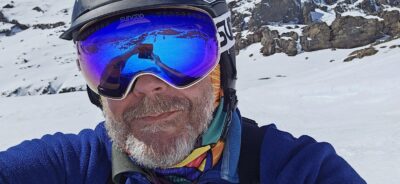 Ami
So, as I mentioned previously I took Penny to puppy school.
She met a best friend, Willow, and well, I met a new lady.
This is Ami.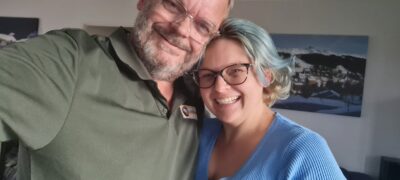 Since April, when we first got together, we have been touring New Zeland as much as possible.
Ami has absolutely been the highlight of 2023 for me. 👩‍❤️‍👨
or Kaiden ….. oh tough call. 👶
Here's some selfie spam….