Yes I've been shopping on AliExpress again 😲
Yeah yeah … I know .. I seem to be obsessed with truck mods.
Neville and Paula visited yesterday, and Paula asked "Is there anything left for you to do on your truck?".
Well yes Paula, yes there is … decals on my tailgate 😛.
The Naked Tailgate
Let's start with what the tailgate looks like before I mess with it.
We've all seen one, but here you go:

And, here is the decal that I bought: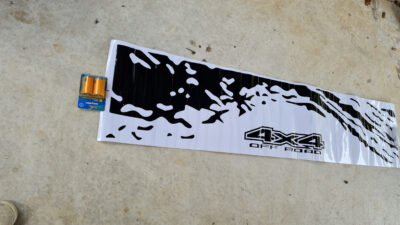 The Plan
So, this decal will tuck in behind the door controls and camera of the tailgate.
So I'm going to:
Remove the door handle assembly.
Clean the tailgate with glass cleaner.
Apply the decal.
Stick the edges down with contact adhesive.
Make a sweet video in the process (or at least try to 😝).
The Part Where All The Action Happens
Let's remove the door handle assembly.

Now let's watch a sweet video of me applying the decals:
Note:
I use plain water in a squirty bottle on the truck, and on the decals.
Super clean the panel/s before applying the decals. You want it SUPER clean!
Decal Edges
Ok, hopefully you made it through my video.
I found with my other decals, the edges lifted quite easily.
I resolved this with some contact adhesive.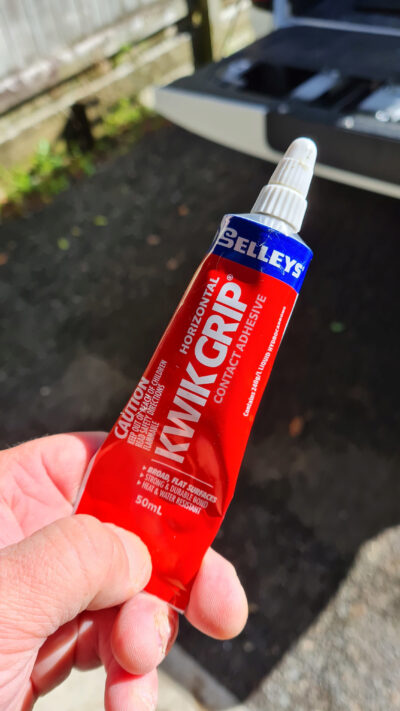 Also note, when you're applying a decal that doesn't have large patches of vinyl (i.e. lots of small bits, rather than a big bit), then getting the air and water out of the vinyl isn't too important, as you can remove bubbles fairly easily after installation.
Concentrate on removing air and water from the actual decals, and don't worry too much about the backing plastic.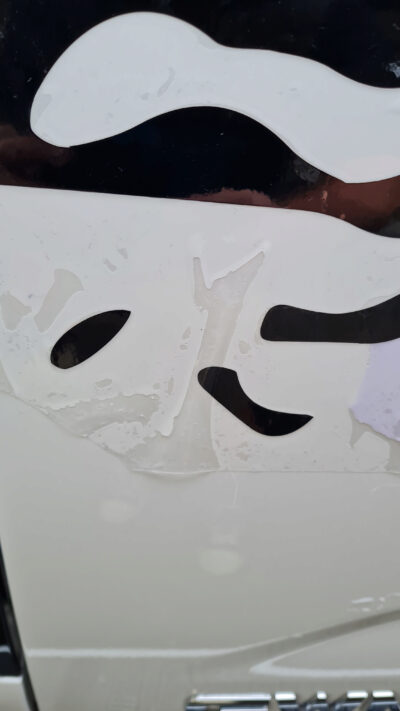 The Result
Well, despite my best efforts to apply the decals straight, the "4x4" bit is slightly crooked 😠.
I might remove it .. dunno yet.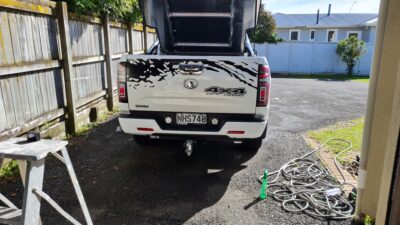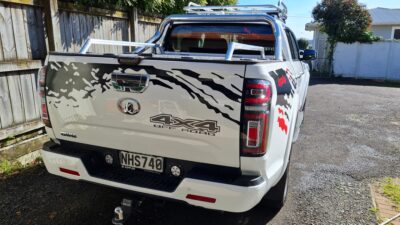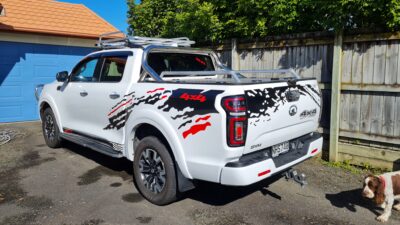 Apart from the, I think it looks BOSS 👍