A week after covid lockdown Matt wanted to shoot his gun 🔫, and I wanted to do some 4 wheel driving ⛰️.
So we hatch a plan to do both.
Matt didn't get to shoot his gun, and I get my GWM Cannon ute stuck!
The Plan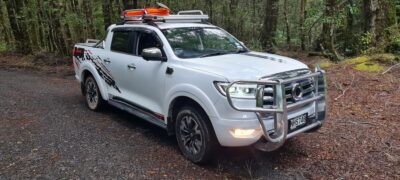 The plan was simple, Matt would drop his kids off to school one morning, then we would peel off to the Kaimanawa forest.
It's about a two and half hour journey.
Which means we'd arrived early afternoon; plenty of time to go play on a 4x4 track!
We could play around on the 4x4 tracks in the afternoon 🚘, camp over night ⛺, and hunt in the morning 🦌.
To the 4x4 track
Spoiler alert .. I didn't make it to the top ⛐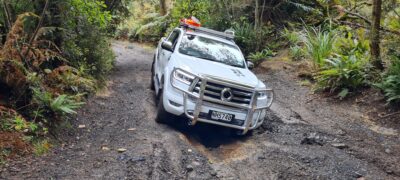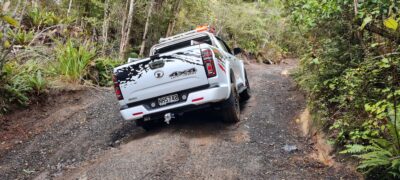 Lots of more experienced 4x4 drivers have told me how I could have got through the hole that beat me:
Given it a bit more jandal!
Winch
Knobbly tyres
Suspension lift
Used the maxtrax that were on my roof, that I had forgotten about!
It was heaps of fun!
And I am determined to go back and defeat that hole 😆.
The hunt
Spoiler alert .. We didn't see any animals 🦌 🐖 🐐.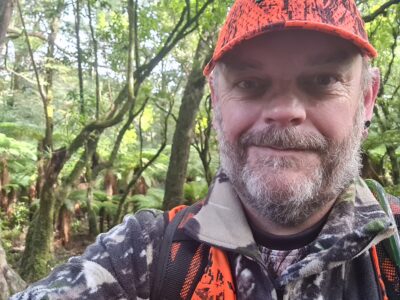 But we did see some amazing forest!
Check out these two pics I got deep in the forest: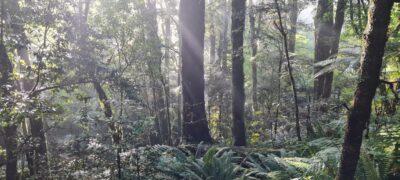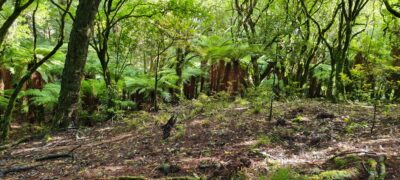 The Video
I'm digging making videos at the moment 😄.
Subscribe please.
I know everyone on youtube asks you to "like and subscribe". Man, it's boring!
But since making videos, I've found out why.
Youtube's algorithm is design to send content to people, that other people want to see (I mean it makes sense).
So the more people that "like and subscribe" the more chance my videos have of being seen by others.
I get nothing for this! I'm just doin' it for kicks .. so go on …
Like and Subscribe 🤣
Bonus video
If you're reading my blog, then here's a bonus video.
Crunch goes the GWM Cannon