All this year I've wanted to the do the 42 Traverse.
It's open from the 1st December to the 30th April each summer for 4wd's, and open year round for walking and mountain biking.
A lot of research and chatting with Matt, and we set a plan to drive the 42nd Traverse, then camp at Waipakihi river (and maybe even hunt 😛).
So the plan was to leave Hamilton on Friday morning, drive to Kapoors Road, drive the 42 Traverse, then from Owhango, drive to Waipakihi.
I'll just skip to cool video shall I? 😄
Oh wait .. here's a cool pic with the rear wheel off the ground in my Cannon ….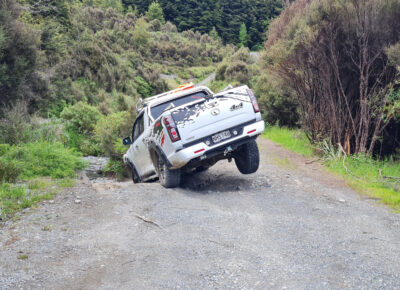 Ok, here's the video:
So much fun!
I did a bit of damage to my side step, so repair videos on the way I suspect.