As part of a GWM Cannon owners group (which I also moderate) I see a lot of Cannon's doing things in NZ.
Not very many of them do 4wd stuff.
Along comes Mitchell Devonshire, who bought a kitted out Cannon from Northland auto's, then proceeded to do a couple of runs up Takapari Road.
I want in on that action …. let's go 😁
So, Teresa had some family business to attend to in Wellington, so we planned a Friday night drive to Waipakahi River, then Saturday morning to Wellington, then Sunday morning to Takapari road.
Beyond that we didn't really have any plans.
Friday night
So back to Waipakihi road we go for a quick stop just for Friday night.
Saturday
Saturday morning we truck down to Wellington, remembering to stop at Viv's Kitchen in Sanson for breakfast.
We did a wee drive by my grand fathers house on Tirangi road in Wellington.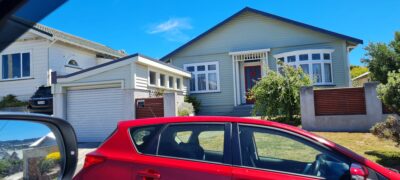 Sunday
Sunday morning, up for breakfast at McDonald's 🍔
Takapari Road
Takapari Road is an advanced mountain bike track that climbs for 16 km to the top of the Ruahine Range and offers great views on a clear day to the coast on both sides of the North Island.
Takapari Rd includes an 11 km climb up to A-Frame Hut and a further 6 km to the road-end. The road steepens and becomes rougher as you climb through shrubland. It then undulates along the ridge.
This road is one of the only 4-wheel drive tracks on public land in the Manawatu.
There are amazing views from the top of the Ruahine Ranges.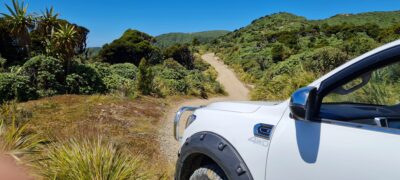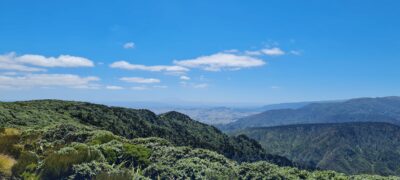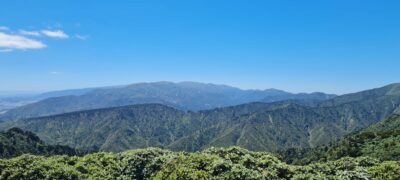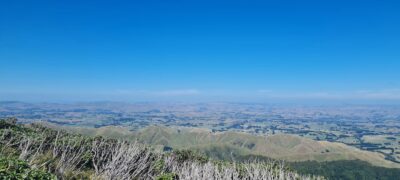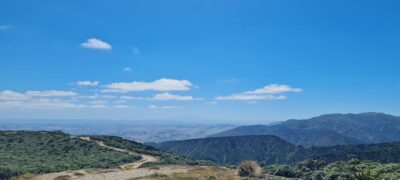 Desert road camping
Onward to the Desert road for the night.
Note: absolutely no dogs are allowed here, under any circumstances.
I Know someone who stopped to let their dog out of the car for a pee, put a video on youtube, and was found and fined $400 for having their dog on national park grounds. 🤐
We setup camp for the night, and watch the sunset behind Mount Ruapehu.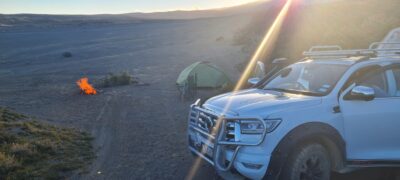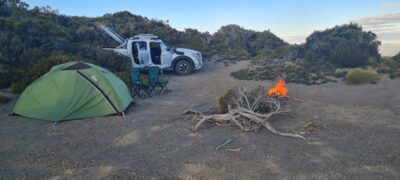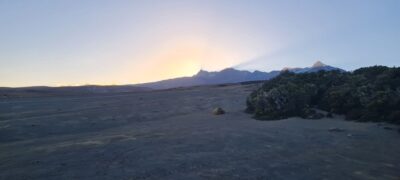 Monday
Up to watch the sun rise over the Kaimanawa forest.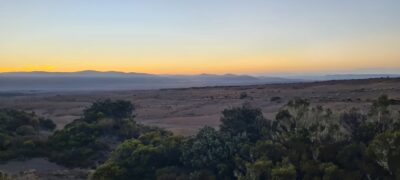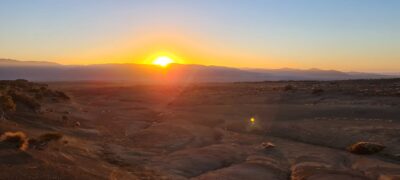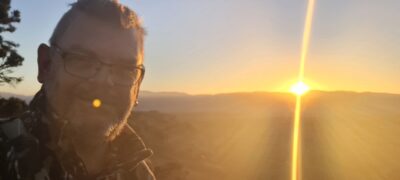 42nd Traverse
After a bit of discussion over breakfast, we decided we'd take the 42nd Traverse home.
I did it in December, how much could it have changed? 🙃
Turns out it changed a lot.
In particular, a big mud hole had developed.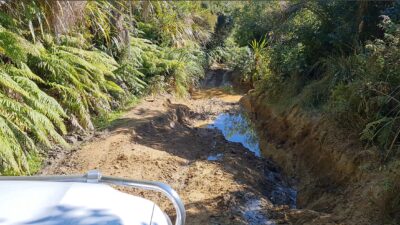 Summary
A very cool weekend, with some very cool sights.
Plus my driving was really challenged.
Must do this again !!!
Here's the video: